UPDATE: 08/30/2019
TXDOT LIGHTING EQUIPMENT STANDARDS – Changes to Light Bar statute.
Go to   http://www.capitol.state.tx.us/Home.aspx  and put in the bill number to view the complete bill.
2019 LEGISLATIVE SESSION
The legislative session is heating up.  Jeanette has spent many nights in Austin already, as well as three days back to back this 3rd week of March.  Ken was in Austin and at the capitol Tuesday morning before the sun came up to join Jeanette and CJ in a long day of visits with legislators, testifying on bills and meeting with other groups to promote our efforts.  The TTSA legislative team is working hard to help good bills pass and stop or fix bills that have a negative impact on our industry.  Everything is a process of negotiation and give and take, not only with the elected representatives but also with many other industries. The TTSA legislative team has a reputation at the capitol that is stellar.  Everyone knows we work for the good of the industry, the consumer, and we always try to be on the right side of important issues.
Update 6/3/19


See Attached Bill HB 61- This Bill adds that Tow Trucks may be allowed to use Blue Lights.  It follows the restrictions of red Lights and the Move Over Law.  This will not go on effect till 9/1/19. Tow Truck Lighting 2019
Update 5/16/19
Senate Hearing on HB1140 Ken Ulmer will be speaking in favor of our Bill.
Update 4/25/19
Update: 4/22/19

Tomorrow is a big day for our HB1140.  That bill will have it's second reading in the House tomorrow.  Ken Ulmer the TTSA Chairman along with the legislative Chairman Jeanette Rash will be there to make sure nothing is added on to the Bill that would make it unfavorable.  Once it passes through the House it will still need to pass through the Senate.  TTSA is working on Senate sponsorship so if you have a good working relationship with your State Senator please let us know.
House Bill 1140 – Relates to a CPI adjustment on Storage fees that could give a rate adjustment.
Read the full text of HB1140 at the link below.
https://capitol.texas.gov/BillLookup/Text.aspx?LegSess=86R&Bill=HB1140
 HB 625: This bill extends the consumers time to 60 days to file for a tow hearing.
We didn't like this bill because the vehicle could possibly be auctioned already by the time the tow hearing took place, Jeanette met with the Representative and voiced our concerns.  After lots of thought and deliberation from TTSA Legislative team we came up with the idea to allow 60 days if the vehicle has already been retrieved from the VSF.  We are good with this bill now if it were to pass.
HB 626: Rights of owner posted at the towing location.
We do not support this bill.  It would be virtually impossible to comply with.  The size of the signage at the tow location would be huge to be able to include all that information.  Jeanette met with this Representative and voiced our concerns.
HB 1121: Release of cargo at VSF.
We do not support this bill.  Jeanette, Ken and CJ met with a few different legislators to voice our concerns.  In many cases, the cargo i.e. (spilled items) in a recovery is the bulk of the costs associated with a cleanup.  Therefore, it's very hard to release them at no cost, but instead we distribute the cost in accordance with the situation and apply it separately for towing clean up etc.
HB1140: CPIU adjustment for daily tow rate and impound fee every other year.
We authored and SUPPORT this bill.  It applies a consumer price index adjustment to the impound fee and daily storage rate.  We have not had a raise since 2005, Ken testified for this bill at the committee meeting on Tuesday morning along with a member of SWTOW.   Believe it or not an insurance representative testified in favor of us getting the adjustment.  No one testified against this bill and we received great questions and engagement from the committee members.
HB2807: Cleanup bill for the move over law.
We support this bill.  It cleans up the language on the Move Over Law so we are better protected, as our Texas towers need all the protection they can get.  The hearing is in Licensing and Administration on Tuesday
HB3434: Attempt to deal with body shop flipping.
We don't like this bill.  It does not fix flipping and it puts a huge amount of responsibility on the VSF.  We have met with the author and explained our position.  The author is very interested in a solution and has asked us to make some recommendations, which we are working on.
HB3558

: Allows the capture of images for the Move Over Law.
We support this bill.  It will allow the use of technology to capture toll road type photos for enforcement of the Move Over Law.  It will be a great way to bring awareness to the lack of compliance with Slowing Down & Moving Over that our industry faces.  Jeanette, CJ and our team has worked tirelessly on this bill.
SB1651: This is SWTOWOP bill which attempts to fix the private property towing issue and help TDLR with clear up legislation.
While in Austin, Jeanette, Ken and CJ and met with SWTOW representatives and their attorney.  They gave them some ideas on how to make the bill better and increase its chances of passing, we are waiting to see a final draft from them.   As of yet, we are unsure of the content on the bill so we can't determine if it is a solution.   We will need to see the final draft to be able to decide about our support.
SB1671: This is the companion bill to HB3434 (see above description)
SB1713: Limits private property towing to 8am to 5pm Mon-Friday among other things.
This is a bad bill that we don't support.  Jeanette, CJ and Ken met with the legislator's aid and had a very productive meeting where several facts were pointed out which make this bill impractical including flaws that would render it almost useless.  The aid said they were not moving it forward at this time due to the same inconsistencies that were brought up.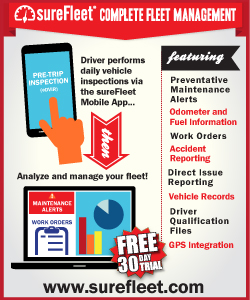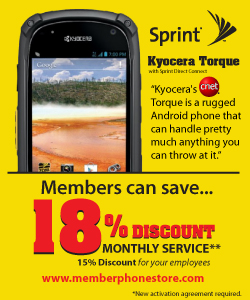 var slider;
jQuery(function () {
switch (singleSlider_1.view) {
case 'none':
jQuery('#slider_1').sliderPlugin({
maxWidth: singleSlider_1.width,
maxHeight: singleSlider_1.height,
transition: singleSlider_1.effect,
controls: singleSlider_1.navigate_by,
cropImage: hugeitSliderObj.crop_image,
navigation: hugeitSliderObj.show_arrows,
delay: +singleSlider_1.pause_time,
transitionDuration: +singleSlider_1.change_speed,
pauseOnHover: singleSlider_1.pause_on_hover
});
break;
case 'carousel1':
var $pager = false,
$thumb = false;
switch (singleSlider_1.navigate_by) {
case 'dot':
$pager = true;
$thumb = false;
break;
case 'thumbnail':
$pager = true;
$thumb = true;
break;
case 'none':
$pager = false;
$thumb = false;
break;
}
jQuery('#slider_1').RSlider({
item: +singleSlider_1.itemscount,
pause: +singleSlider_1.pause_time,
speed: +singleSlider_1.change_speed,
pager: $pager,
gallery: $thumb,
pauseOnHover: +singleSlider_1.pause_on_hover,
thumbItem: +hugeitSliderObj.thumb_count_slides,
controls: +hugeitSliderObj.show_arrows,
view: singleSlider_1.view,
maxWidth: singleSlider_1.width,
maxHeight: singleSlider_1.height
});
break;
case 'thumb_view':
var $pager = false, $thumb = false;
if (singleSlider_1.pager === '1') {
$pager = true;
$thumb = true;
}
slider = jQuery('#slider_1').RSlider({
item: 1,
view: singleSlider_1.view,
maxWidth: singleSlider_1.width,
maxHeight: singleSlider_1.height,
mode: singleSlider_1.mode,
speed: +singleSlider_1.change_speed,
pauseOnHover: singleSlider_1.pause_on_hover === '1',
pause: +singleSlider_1.pause_time,
controls: singleSlider_1.controls === '1',
fullscreen: singleSlider_1.fullscreen === '1',
vertical: singleSlider_1.vertical === '1',
sliderHeight: +singleSlider_1.height,
vThumbWidth: +singleSlider_1.vthumbwidth,
hThumbHeight: +singleSlider_1.hthumbheight,
thumbItem: 5,
thumbMargin: +singleSlider_1.thumbmargin,
thumbPosition: singleSlider_1.thumbposition === '1',
thumbControls: singleSlider_1.thumbcontrols === '1',
pager: $pager,
gallery: $thumb,
dragdrop: singleSlider_1.dragdrop === '1',
swipe: singleSlider_1.swipe === '1',
thumbdragdrop: singleSlider_1.thumbdragdrop === '1',
thumbswipe: singleSlider_1.thumbswipe === '1',
title: singleSlider_1.titleonoff === '1',
description: singleSlider_1.desconoff === '1',
titlesymbollimit: +singleSlider_1.titlesymbollimit,
descsymbollimit: 96
});
break;
}
});
jQuery(window).load(function () {
jQuery('.slider_lightbox_1').lightbox({
slideAnimationType: singleSlider_1.slide_effect,
arrows: singleSlider_1.arrows_style,
openCloseType: singleSlider_1.open_close_effect
});
});
.slider_1 {
margin-bottom: 110px
}
.share_buttons_1 {
width: auto;
height: auto;
margin-top: 10px
}
/*
Share buttons hover styles
*/
.icon-link_1 {
width: 50px;
height: 50px;
background-color: #666;
line-height: 50px;
text-align: center;
vertical-align: middle;
display: inline-block;
cursor: pointer;
outline: none;
margin: 5px;
box-sizing: content-box;
}
.icon-link_1.fill.share_buttons_facebook_1 {
background-color: #fff;
}
.icon-link_1.fill.share_buttons_facebook_1 .fa-facebook {
color: #3b5998;
-webkit-transition: color 150ms ease-in-out;
transition: color 150ms ease-in-out;
}
.icon-link_1.fill.share_buttons_twitter_1 {
background-color: #fff;
}
.icon-link_1.fill.share_buttons_twitter_1 .fa-twitter {
color: #00aced;
-webkit-transition: color 150ms ease-in-out;
transition: color 150ms ease-in-out;
}
.icon-link_1.fill.share_buttons_gp_1 {
background-color: #fff;
}
.icon-link_1.fill.share_buttons_gp_1 .fa-google-plus {
color: #dd4b39;
-webkit-transition: color 150ms ease-in-out;
transition: color 150ms ease-in-out;
}
.icon-link_1.fill.share_buttons_pinterest_1 {
background-color: #fff;
}
.icon-link_1.fill.share_buttons_pinterest_1 .fa-pinterest {
color: #b81621;
-webkit-transition: color 150ms ease-in-out;
transition: color 150ms ease-in-out;
}
.icon-link_1.fill.share_buttons_linkedin_1 {
background-color: #fff;
}
.icon-link_1.fill.share_buttons_linkedin_1 .fa-linkedin {
color: #007bb6;
-webkit-transition: color 150ms ease-in-out;
transition: color 150ms ease-in-out;
}
.icon-link_1.fill.share_buttons_tumblr_1 {
background-color: #fff;
}
.icon-link_1.fill.share_buttons_tumblr_1 .fa-tumblr {
color: #32506d;
-webkit-transition: color 150ms ease-in-out;
transition: color 150ms ease-in-out;
}
.icon-link_1.share_buttons_facebook_1 {
border: 2px solid #3b5998;
}
.icon-link_1.share_buttons_twitter_1 {
border: 2px solid #00aced;
}
.icon-link_1.share_buttons_gp_1 {
border: 2px solid #dd4b39;
}
.icon-link_1.share_buttons_pinterest_1 {
border: 2px solid #b81621;
}
.icon-link_1.share_buttons_linkedin_1 {
border: 2px solid #007bb6;
}
.icon-link_1.share_buttons_tumblr_1 {
border: 2px solid #32506d;
}
.icon-link_1 .fa-facebook {
color: #3b5998;
-webkit-transition: color 150ms ease-in-out;
transition: color 150ms ease-in-out;
}
.icon-link_1 .fa-twitter {
color: #00aced;
-webkit-transition: color 150ms ease-in-out;
transition: color 150ms ease-in-out;
}
.icon-link_1 .fa-google-plus {
color: #dd4b39;
-webkit-transition: color 150ms ease-in-out;
transition: color 150ms ease-in-out;
}
.icon-link_1 .fa-pinterest {
color: #b81621;
-webkit-transition: color 150ms ease-in-out;
transition: color 150ms ease-in-out;
}
.icon-link_1 .fa-linkedin {
color: #007bb6;
-webkit-transition: color 150ms ease-in-out;
transition: color 150ms ease-in-out;
}
.icon-link_1 .fa-tumblr {
color: #32506d;
-webkit-transition: color 150ms ease-in-out;
transition: color 150ms ease-in-out;
}
.icon-link_1 .fa {
color: #fff;
line-height: 49px;
font-size: 26px;
}
@media screen and (max-width: 768px){
.icon-link_1 {
width: 30px;
height: 30px;
line-height: 30px;
}
.icon-link_1 .fa {
line-height: 31px;
font-size: 15px;
}
}
/* Lightbox styles */
.lightbox_iframe_cover {position:absolute;width:100%;height:100%;z-index:999}
a.slider_lightbox > div {width: 100% !important; height: 100% !important; padding: 0 !important}
.rwd-object{border:10px solid white}
.rwd-icon{speak:none;font-style:normal;font-weight:400;font-variant:normal;text-transform:none;line-height:1;-webkit-font-smoothing:antialiased;-moz-osx-font-smoothing:grayscale}
.rwd-arrows .rwd-next,.rwd-arrows .rwd-prev{background-color:rgba(0,0,0,.9);border-radius:2px;color:#999;cursor:pointer;display:block;font-size:22px;margin-top:-10px;padding:8px 8px 7px;position:absolute;z-index:1080}
.rwd-arrows .rwd-next.disabled,.rwd-arrows .rwd-prev.disabled{pointer-events:none;opacity:.5}
.rwd-toolbar{z-index:1082;left:0;position:absolute;top:0;width:100%}
@media screen and (max-width:768px){.rwd-toolbar{z-index:9999999}}
.rwd-bar .rwd-icon,.rwd-toolbar .rwd-icon{cursor:pointer;color:#999;float:right;font-size:24px;line-height:27px;text-align:center;text-decoration:none!important;outline:0;-webkit-transition:color .2s linear;-o-transition:color .2s linear;transition:color .2s linear}
.rwd-bar .rwd-icon{position:absolute;bottom:0;z-index:1081}
.rwd-icon svg{cursor:pointer}
.rwd-bar .rwd-icon:hover,.rwd-toolbar .rwd-icon:hover{color:#FFF}
.rwd-bar .rwd-icon0:hover,.rwd-toolbar .rwd-icon0:hover,.rwd-arrows .rwd-icon0:hover{color:#000}
.rwd-arrows .rwd-prev, .rwd-arrows .rwd-next, .rwd-close {width: 46px;height: 46px;background:url(https://www.ttsa.org/wp-content/plugins/slider-image/assets/images/front/arrows/slightbox_arrows.png);}
.rwd-arrows.arrows_1 .rwd-next {background-position: 227px 164px;}
.rwd-arrows.arrows_1 .rwd-prev {background-position: 277px 164px;}
.rwd-close.arrows_1 {width: 25px;height: 25px;background-position: 266px 194px;background-color: #fff;border-radius: 50%;}
.rwd-arrows.arrows_2 .rwd-next {background-position: 227px 110px;}
.rwd-arrows.arrows_2 .rwd-prev {background-position: 277px 110px;}
.rwd-close.arrows_2 {width: 25px;height: 25px;background-position: 266px 194px;background-color: #fff;border-radius: 50%;}
.rwd-arrows.arrows_3 .rwd-next {background-position: 227px 63px;}
.rwd-arrows.arrows_3 .rwd-prev {background-position: 277px 63px;}
.rwd-close.arrows_3 {width: 25px;height: 25px;background-position: 217px 195px;background-color: #fff;border-radius: 50%;}
.rwd-arrows.arrows_4 .rwd-next {background-position: 90px 167px;}
.rwd-arrows.arrows_4 .rwd-prev {background-position: 131px 167px;}
.rwd-close.arrows_4 {width: 30px;height: 30px;background-position: 38px 158px;}
.rwd-arrows.arrows_5 .rwd-next {background-position: 97px 108px;}
.rwd-arrows.arrows_5 .rwd-prev {background-position: 140px 108px;}
.rwd-close.arrows_5 {width: 25px;height: 25px;background-position: 43px 100px;}
.rwd-arrows.arrows_6 .rwd-next {background-position: 95px 63px;}
.rwd-arrows.arrows_6 .rwd-prev {background-position: 139px 63px;}
.rwd-close.arrows_6 {width: 35px;height: 35px;background-position: 48px 57px;}
.barCont{background:rgba(0,0,0,.9);width:100%;height:45px;position:absolute;bottom:0;z-index:1071}
#rwd-counter{color:#999;display:inline-block;font-size:16px;padding-top:12px;vertical-align:middle}
.rwd-bar #rwd-counter{position:absolute;bottom:11px;left:50%;transform:translateX(-50%);z-index:1090}
.rwd-next,.rwd-prev,.rwd-toolbar{opacity:1;-webkit-transition:-webkit-transform .35s cubic-bezier(0,0,.25,1) 0s,opacity .35s cubic-bezier(0,0,.25,1) 0s,color .2s linear;-moz-transition:-moz-transform .35s cubic-bezier(0,0,.25,1) 0s,opacity .35s cubic-bezier(0,0,.25,1) 0s,color .2s linear;-o-transition:-o-transform .35s cubic-bezier(0,0,.25,1) 0s,opacity .35s cubic-bezier(0,0,.25,1) 0s,color .2s linear;transition:transform .35s cubic-bezier(0,0,.25,1) 0s,opacity .35s cubic-bezier(0,0,.25,1) 0s,color .2s linear}
.rwd-cont .rwd-video-cont{display:inline-block;vertical-align:middle;max-width:1140px;max-height:100%;width:100%;padding:0 5px;top:50%;transform:translateY(-50%);position:relative}
.rwd-cont .rwd-container,.rwd-cont .rwd-image{max-width:100%;max-height:100%;transform:translateY(-50%);-ms-transform: translateY(-50%);-webkit-transform: translateY(-50%);-moz-transform: translateY(-50%);-o-transform: translateY(-50%);}
.rwd-cont .rwd-video{width:100%;height:0;padding-bottom:56.25%;overflow:hidden;position:relative}
.rwd-cont .rwd-video .rwd-object{display:inline-block;position:absolute;top:0;left:0;width:100%!important;height:100%!important}
.rwd-cont .rwd-video .rwd-video-play{width:84px;height:59px;position:absolute;left:50%;top:50%;margin-left:-42px;margin-top:-30px;z-index:1080;cursor:pointer}
.rwd-cont .rwd-video-object{width:100%!important;height:100%!important;position:absolute;top:0;left:0}
.rwd-cont .rwd-has-video .rwd-video-object{visibility:hidden}
.rwd-cont .rwd-has-video.rwd-video-playing .rwd-object,.rwd-cont .rwd-has-video.rwd-video-playing .rwd-video-play{display:none}
.rwd-cont .rwd-has-video.rwd-video-playing .rwd-video-object{visibility:visible}
.rwd-autoplay-button{left:50px}
.rwd-autoplay-button > .pause_bg{display:none}
.rwd-cont .rwd-caret{border-left:10px solid transparent;border-right:10px solid transparent;border-top:10px dashed;bottom:-10px;display:inline-block;height:0;left:50%;margin-left:-5px;position:absolute;vertical-align:middle;width:0}
.rwd-cont{width:100%;height:100%;position:fixed;top:0;left:0;z-index:9999999;opacity:0;-webkit-transition:opacity .15s ease 0s;-o-transition:opacity .15s ease 0s;transition:opacity .15s ease 0s}
.rwd-cont *{-webkit-box-sizing:border-box;-moz-box-sizing:border-box;box-sizing:border-box}
.rwd-cont.rwd-visible{opacity:1}
.rwd-cont.rwd-support .rwd-item.rwd-current,.rwd-cont.rwd-support .rwd-item.rwd-next-slide,.rwd-cont.rwd-support .rwd-item.rwd-prev-slide{-webkit-transition-duration:inherit!important;transition-duration:inherit!important;-webkit-transition-timing-function:inherit!important;transition-timing-function:inherit!important}
.rwd-cont .rwd-container{height:100%;width:100%;position:relative;overflow:hidden;margin-left:auto;margin-right:auto;top:50%;overflow:inherit}
.rwd-cont .cont-inner{width:100%;height:100%;position:absolute;left:0;top:0;white-space:nowrap}
.rwd-cont .contInner{width:40%;height:100%;position:absolute;left:60%;white-space:nowrap;z-index: 1200;background: black}
.rwd-cont.rwd-noSupport .rwd-current,.rwd-cont.rwd-support .rwd-current,.rwd-cont.rwd-support .rwd-next-slide,.rwd-cont.rwd-support .rwd-prev-slide{display:inline-block!important}
.rwd-cont .rwd-img-wrap,.rwd-cont .rwd-item{display:inline-block;text-align:center;position:absolute;width:100%;height:100%}
.rwd-cont .rwd-img-wrap{position:absolute;padding:0 5px;left:0;right:0;top:0;bottom:0}
.rwd-cont .rwd-item.rwd-complete{background-image:none}
.rwd-cont .rwd-item.rwd-current{z-index:1060}
.rwd-cont .rwd-image{display:inline-block;vertical-align:middle;width:auto !important;height:auto !important;top:50%;position:relative}
.rwd-cont.rwd-show-after-load .rwd-item .rwd-object,.rwd-cont.rwd-show-after-load .rwd-item .rwd-video-play{opacity:0;-webkit-transition:opacity .15s ease 0s;-o-transition:opacity .15s ease 0s;transition:opacity .15s ease 0s}
.rwd-cont.rwd-show-after-load .rwd-item.rwd-complete .rwd-object,.rwd-cont.rwd-show-after-load .rwd-item.rwd-complete .rwd-video-play{opacity:1}
.rwd-overlay{position:fixed;top:0;left:0;right:0;bottom:0;z-index:9999997;background:rgba(0,0,0,.7);opacity:0;-webkit-transition:opacity .15s ease 0s;-o-transition:opacity .15s ease 0s;transition:opacity .15s ease 0s}
.rwd-overlay.in{opacity:1}
.rwd-container .rwd-thumb-cont {position: absolute;width: 100%;z-index: 1080}
.rwd-container .rwd-thumb {padding: 10px 0;height: 100%}
.rwd-container .rwd-thumb-item {border-radius: 5px;float: left;overflow: hidden;cursor: pointer;height: 100%;margin-bottom: 5px;}
@media (min-width: 768px) {.rwd-container .rwd-thumb-item {-webkit-transition: border-color 0.25s ease;-o-transition: border-color 0.25s ease;transition: border-color 0.25s ease;}}
.rwd-container .rwd-thumb-item img {width: 100%;height: 100%;object-fit: cover;}
.rwd-container .rwd-toggle-thumb {background-color: #0D0A0A;border-radius: 2px 2px 0 0;color: #999;cursor: pointer;font-size: 24px;height: 39px;line-height: 27px; padding: 5px 0;position: absolute;left: 20px;text-align: center;top: -39px;width: 50px;}
/* Open/Close effects */
.rwd-container.open_1 {animation: unfoldIn 1s cubic-bezier(0.165, 0.840, 0.440, 1.000);}
.rwd-container.close_1 {animation: unfoldOut 1s .3s cubic-bezier(0.165, 0.840, 0.440, 1.000);}
@keyframes unfoldIn {0% {transform: translateY(-50%) scaleY(.002);}50% {transform: translateY(-50%) scaleY(.002);}100% {transform: translateY(-50%) scaleY(1);}}
@keyframes unfoldOut {0% {transform: translateY(-50%) scaleY(1);}50% {transform: translateY(-50%) scaleY(.002);}100% {transform: translateY(-50%) scaleY(.002);}}
.rwd-container.open_2 {animation: blowUpIn .5s cubic-bezier(0.165, 0.840, 0.440, 1.000);}
.rwd-container.close_2 {animation: blowUpOut .5s cubic-bezier(0.165, 0.840, 0.440, 1.000);}
@keyframes blowUpIn {0% {transform: translateY(-50%) scale(0);}100% {transform: translateY(-50%) scale(1);}}
@keyframes blowUpOut {0% {transform: translateY(-50%) scale(1);opacity:1;}100% {transform: translateY(-50%) scale(0);opacity:0;}}
.rwd-container.open_3 {animation: roadRunnerIn .3s cubic-bezier(0.165, 0.840, 0.440, 1.000);}
.rwd-container.close_3 {animation: roadRunnerOut .5s cubic-bezier(0.165, 0.840, 0.440, 1.000);}
@keyframes roadRunnerIn {0% {transform:translate(-1500px, -50%) skewX(50deg) scaleX(1.3);}70% {transform:translate(30px, -50%) skewX(-25deg) scaleX(.9);}100% {transform:translate(0px, -50%) skewX(0deg) scaleX(1);}}
@keyframes roadRunnerOut {0% {transform:translate(0px, -50%) skewX(0deg) scaleX(1);}30% {transform:translate(-30px, -50%) skewX(-25deg) scaleX(.9);}100% {transform:translate(1500px, -50%) skewX(50deg) scaleX(1.3);}}
.rwd-container.open_4 {animation: runnerIn .3s cubic-bezier(0.165, 0.840, 0.440, 1.000);}
.rwd-container.close_4 {animation: runnerOut .5s cubic-bezier(0.165, 0.840, 0.440, 1.000);}
@keyframes runnerIn {0% {transform:translate(-1500px, -50%);}70% {transform:translate(30px, -50%);}100% {transform:translate(0px, -50%);}}
@keyframes runnerOut {0% {transform:translate(0px, -50%);}30% {transform:translate(-30px, -50%);}100% {transform:translate(1500px, -50%);}}
.rwd-container.open_5 {animation: rotateIn .3s cubic-bezier(0.165, 0.840, 0.440, 1.000);}
.rwd-container.close_5 {animation: rotateOut .5s cubic-bezier(0.165, 0.840, 0.440, 1.000);}
@-ms-keyframes rotateIn {from {-ms-transform: translateY(-50%) rotate(0deg);} to { -ms-transform: translateY(-50%)rotate(360deg);}}
@-moz-keyframes rotateIn {from {-moz-transform: translateY(-50%) rotate(0deg);} to { -moz-transform: translateY(-50%)rotate(360deg);}}
@-webkit-keyframes rotateIn {from {-webkit-transform: translateY(-50%) rotate(0deg);} to { -webkit-transform: translateY(-50%)rotate(360deg);}}
@keyframes rotateIn {from {transform: translateY(-50%) rotate(0deg);} to { transform: translateY(-50%)rotate(360deg);}}
@-ms-keyframes rotateOut {from {-ms-transform: translateY(-50%) rotate(360deg);} to { -ms-transform: translateY(-50%)rotate(0deg);}}
@-moz-keyframes rotateOut {from {-moz-transform: translateY(-50%) rotate(360deg);} to { -moz-transform: translateY(-50%)rotate(0deg);}}
@-webkit-keyframes rotateOut {from {-webkit-transform: translateY(-50%) rotate(360deg);} to { -webkit-transform: translateY(-50%)rotate(0deg);}}
@keyframes rotateOut {from {transform: translateY(-50%) rotate(360deg);} to { transform: translateY(-50%)rotate(0deg);}}
.rwd-container.open_1_r {animation: unfold_In 1s cubic-bezier(0.165, 0.840, 0.440, 1.000);}
.rwd-container.close_1_r {animation: unfold_Out 1s .3s cubic-bezier(0.165, 0.840, 0.440, 1.000);}
@keyframes unfold_In {0% {transform: translateY(-50%) scaleX(.002);}50% {transform: translateY(-50%) scaleX(.002);}100% {transform: translateY(-50%) scaleX(1);}}
@keyframes unfold_Out {0% {transform: translateY(-50%) scaleX(1);}50% {transform: translateY(-50%) scaleX(.002);}100% {transform: translateY(-50%) scaleX(.002);}}
.rwd-container.open_2_r {animation: blowUp_In .5s cubic-bezier(0.165, 0.840, 0.440, 1.000);}
.rwd-container.close_2_r {animation: blowUp_Out .5s cubic-bezier(0.165, 0.840, 0.440, 1.000);}
@keyframes blowUp_In {0% {transform: translateY(-50%) scale(2);}100% {transform: translateY(-50%) scale(1);}}
@keyframes blowUp_Out {0% {transform: translateY(-50%) scale(1);opacity:1;}100% {transform: translateY(-50%) scale(2);opacity:0;}}
.rwd-container.open_3_r {animation: roadRunner_In .3s cubic-bezier(0.165, 0.840, 0.440, 1.000);}
.rwd-container.close_3_r {animation: roadRunner_Out .5s cubic-bezier(0.165, 0.840, 0.440, 1.000);}
@keyframes roadRunner_In {0% {transform:translate(1500px, -50%) skewX(50deg) scaleX(1.3);}70% {transform:translate(-30px, -50%) skewX(-25deg) scaleX(.9);}100% {transform:translate(0px, -50%) skewX(0deg) scaleX(1);}}
@keyframes roadRunner_Out {0% {transform:translate(0px, -50%) skewX(0deg) scaleX(1);}30% {transform:translate(30px, -50%) skewX(-25deg) scaleX(.9);}100% {transform:translate(-1500px, -50%) skewX(50deg) scaleX(1.3);}}
.rwd-container.open_4_r {animation: runner_In .3s cubic-bezier(0.165, 0.840, 0.440, 1.000);}
.rwd-container.close_4_r {animation: runner_Out .5s cubic-bezier(0.165, 0.840, 0.440, 1.000);}
@keyframes runner_In {0% {transform:translate(1500px, -50%);}70% {transform:translate(-30px, -50%);}100% {transform:translate(0px, -50%);}}
@keyframes runner_Out {0% {transform:translate(0px, -50%);}30% {transform:translate(30px, -50%);}100% {transform:translate(-1500px, -50%);}}
.rwd-container.open_5_r {animation: rotate_In .3s cubic-bezier(0.165, 0.840, 0.440, 1.000);}
.rwd-container.close_5_r {animation: rotate_Out .5s cubic-bezier(0.165, 0.840, 0.440, 1.000);}
@-ms-keyframes rotate_In {from {-ms-transform: translateY(-50%) rotate(360deg);} to { -ms-transform: translateY(-50%)rotate(0deg);}}
@-moz-keyframes rotate_In {from {-moz-transform: translateY(-50%) rotate(360deg);} to { -moz-transform: translateY(-50%)rotate(0deg);}}
@-webkit-keyframes rotate_In {from {-webkit-transform: translateY(-50%) rotate(360deg);} to { -webkit-transform: translateY(-50%)rotate(0deg);}}
@keyframes rotate_In {from {transform: translateY(-50%) rotate(360deg);} to { transform: translateY(-50%)rotate(0deg);}}
@-ms-keyframes rotate_Out {from {-ms-transform: translateY(-50%) rotate(0deg);} to { -ms-transform: translateY(-50%)rotate(360deg);}}
@-moz-keyframes rotate_Out {from {-moz-transform: translateY(-50%) rotate(0deg);} to { -moz-transform: translateY(-50%)rotate(360deg);}}
@-webkit-keyframes rotate_Out {from {-webkit-transform: translateY(-50%) rotate(0deg);} to { -webkit-transform: translateY(-50%)rotate(360deg);}}
@keyframes rotate_Out {from {transform: translateY(-50%) rotate(0deg);} to { transform: translateY(-50%)rotate(360deg);}}
/* Effects */
.rwd-support.rwd-no-trans .rwd-current,.rwd-support.rwd-no-trans .rwd-next-slide,.rwd-support.rwd-no-trans .rwd-prev-slide{-webkit-transition:none 0s ease 0s!important;-moz-transition:none 0s ease 0s!important;-o-transition:none 0s ease 0s!important;transition:none 0s ease 0s!important}
.rwd-support.rwd-animation .rwd-item,.rwd-support.rwd-use .rwd-item{-webkit-backface-visibility:hidden;-moz-backface-visibility:hidden;backface-visibility:hidden}
.rwd-support.slider_effect_1 .rwd-item,.rwd-support.slider_effect_3 .rwd-item,.rwd-support.slider_effect_4 .rwd-item,.rwd-support.slider_effect_5 .rwd-item,.rwd-support.slider_effect_6 .rwd-item,.rwd-support.slider_effect_7 .rwd-item,.rwd-support.slider_effect_8 .rwd-item,.rwd-support.slider_effect_9 .rwd-item,.rwd-support.slider_effect_10 .rwd-item{opacity:0}
.rwd-support.slider_effect_1 .rwd-item.rwd-current{opacity:1}
.rwd-support.slider_effect_1 .rwd-item.rwd-current,.rwd-support.slider_effect_1 .rwd-item.rwd-next-slide,.rwd-support.slider_effect_1 .rwd-item.rwd-prev-slide{-webkit-transition:opacity .1s ease 0s;-moz-transition:opacity .1s ease 0s;-o-transition:opacity .1s ease 0s;transition:opacity .1s ease 0s}
.rwd-support.slider_effect_2.rwd-use .rwd-item{opacity:0}
.rwd-support.slider_effect_2.rwd-use .rwd-item.rwd-prev-slide{-webkit-transform:translate3d(-100%,0,0);transform:translate3d(-100%,0,0)}
.rwd-support.slider_effect_2.rwd-use .rwd-item.rwd-next-slide{-webkit-transform:translate3d(100%,0,0);transform:translate3d(100%,0,0)}
.rwd-support.slider_effect_2.rwd-use .rwd-item.rwd-current{-webkit-transform:translate3d(0,0,0);transform:translate3d(0,0,0);opacity:1}
.rwd-support.slider_effect_2.rwd-use .rwd-item.rwd-current,.rwd-support.slider_effect_2.rwd-use .rwd-item.rwd-next-slide,.rwd-support.slider_effect_2.rwd-use .rwd-item.rwd-prev-slide{-webkit-transition:-webkit-transform 1s cubic-bezier(0,0,.25,1) 0s,opacity .1s ease 0s;-moz-transition:-moz-transform 1s cubic-bezier(0,0,.25,1) 0s,opacity .1s ease 0s;-o-transition:-o-transform 1s cubic-bezier(0,0,.25,1) 0s,opacity .1s ease 0s;transition:transform 1s cubic-bezier(0,0,.25,1) 0s,opacity .1s ease 0s}
.rwd-support.slider_effect_2.rwd-animation .rwd-item{opacity:0;position:absolute;left:0}
.rwd-support.slider_effect_2.rwd-animation .rwd-item.rwd-prev-slide{left:-100%}
.rwd-support.slider_effect_2.rwd-animation .rwd-item.rwd-next-slide{left:100%}
.rwd-support.slider_effect_2.rwd-animation .rwd-item.rwd-current{left:0;opacity:1}
.rwd-support.slider_effect_2.rwd-animation .rwd-item.rwd-current,.rwd-support.slider_effect_2.rwd-animation .rwd-item.rwd-next-slide,.rwd-support.slider_effect_2.rwd-animation .rwd-item.rwd-prev-slide{-webkit-transition:left 1s cubic-bezier(0,0,.25,1) 0s,opacity .1s ease 0s;-moz-transition:left 1s cubic-bezier(0,0,.25,1) 0s,opacity .1s ease 0s;-o-transition:left 1s cubic-bezier(0,0,.25,1) 0s,opacity .1s ease 0s;transition:left 1s cubic-bezier(0,0,.25,1) 0s,opacity .1s ease 0s}
.rwd-support.slider_effect_3 .rwd-item.rwd-prev-slide{-moz-transform:scale3d(1,0,1) translate3d(-100%,0,0);-o-transform:scale3d(1,0,1) translate3d(-100%,0,0);-ms-transform:scale3d(1,0,1) translate3d(-100%,0,0);-webkit-transform:scale3d(1,0,1) translate3d(-100%,0,0);transform:scale3d(1,0,1) translate3d(-100%,0,0)}
.rwd-support.slider_effect_3 .rwd-item.rwd-next-slide{-moz-transform:scale3d(1,0,1) translate3d(100%,0,0);-o-transform:scale3d(1,0,1) translate3d(100%,0,0);-ms-transform:scale3d(1,0,1) translate3d(100%,0,0);-webkit-transform:scale3d(1,0,1) translate3d(100%,0,0);transform:scale3d(1,0,1) translate3d(100%,0,0)}
.rwd-support.slider_effect_3 .rwd-item.rwd-current{-moz-transform:scale3d(1,1,1) translate3d(0,0,0);-o-transform:scale3d(1,1,1) translate3d(0,0,0);-ms-transform:scale3d(1,1,1) translate3d(0,0,0);-webkit-transform:scale3d(1,1,1) translate3d(0,0,0);transform:scale3d(1,1,1) translate3d(0,0,0);opacity:1}
.rwd-support.slider_effect_3 .rwd-item.rwd-current,.rwd-support.slider_effect_3 .rwd-item.rwd-next-slide,.rwd-support.slider_effect_3 .rwd-item.rwd-prev-slide{-webkit-transition:-webkit-transform 1s cubic-bezier(0,0,.25,1) 0s,opacity .1s ease 0s;-moz-transition:-moz-transform 1s cubic-bezier(0,0,.25,1) 0s,opacity .1s ease 0s;-o-transition:-o-transform 1s cubic-bezier(0,0,.25,1) 0s,opacity .1s ease 0s;transition:transform 1s cubic-bezier(0,0,.25,1) 0s,opacity .1s ease 0s}
.rwd-support.slider_effect_4 .rwd-item.rwd-prev-slide{-moz-transform:rotate(-360deg);-o-transform:rotate(-360deg);-ms-transform:rotate(-360deg);-webkit-transform:rotate(-360deg);transform:rotate(-360deg)}
.rwd-support.slider_effect_4 .rwd-item.rwd-next-slide{-moz-transform:rotate(360deg);-o-transform:rotate(360deg);-ms-transform:rotate(360deg);-webkit-transform:rotate(360deg);transform:rotate(360deg)}
.rwd-support.slider_effect_4 .rwd-item.rwd-current{-moz-transform:rotate(0deg);-o-transform:rotate(0deg);-ms-transform:rotate(0deg);-webkit-transform:rotate(0deg);transform:rotate(0deg);opacity:1}
.rwd-support.slider_effect_4 .rwd-item.rwd-current,.rwd-support.slider_effect_4 .rwd-item.rwd-next-slide,.rwd-support.slider_effect_4 .rwd-item.rwd-prev-slide{-webkit-transition:-webkit-transform 1s cubic-bezier(0,0,.25,1) 0s,opacity .1s ease 0s;-moz-transition:-moz-transform 1s cubic-bezier(0,0,.25,1) 0s,opacity .1s ease 0s;-o-transition:-o-transform 1s cubic-bezier(0,0,.25,1) 0s,opacity .1s ease 0s;transition:transform 1s cubic-bezier(0,0,.25,1) 0s,opacity .1s ease 0s}
.rwd-support.slider_effect_5 .rwd-item.rwd-prev-slide{-moz-transform:rotate(360deg);-o-transform:rotate(360deg);-ms-transform:rotate(360deg);-webkit-transform:rotate(360deg);transform:rotate(360deg)}
.rwd-support.slider_effect_5 .rwd-item.rwd-next-slide{-moz-transform:rotate(-360deg);-o-transform:rotate(-360deg);-ms-transform:rotate(-360deg);-webkit-transform:rotate(-360deg);transform:rotate(-360deg)}
.rwd-support.slider_effect_5 .rwd-item.rwd-current{-moz-transform:rotate(0deg);-o-transform:rotate(0deg);-ms-transform:rotate(0deg);-webkit-transform:rotate(0deg);transform:rotate(0deg);opacity:1}
.rwd-support.slider_effect_5 .rwd-item.rwd-current,.rwd-support.slider_effect_5 .rwd-item.rwd-next-slide,.rwd-support.slider_effect_5 .rwd-item.rwd-prev-slide{-webkit-transition:-webkit-transform 1s cubic-bezier(0,0,.25,1) 0s,opacity .1s ease 0s;-moz-transition:-moz-transform 1s cubic-bezier(0,0,.25,1) 0s,opacity .1s ease 0s;-o-transition:-o-transform 1s cubic-bezier(0,0,.25,1) 0s,opacity .1s ease 0s;transition:transform 1s cubic-bezier(0,0,.25,1) 0s,opacity .1s ease 0s}
.rwd-support.slider_effect_6 .rwd-item.rwd-prev-slide{-webkit-transform:translate3d(-100%,0,0);transform:translate3d(-100%,0,0)}
.rwd-support.slider_effect_6 .rwd-item.rwd-next-slide{-moz-transform:translate3d(0,0,0) scale(.5);-o-transform:translate3d(0,0,0) scale(.5);-ms-transform:translate3d(0,0,0) scale(.5);-webkit-transform:translate3d(0,0,0) scale(.5);transform:translate3d(0,0,0) scale(.5)}
.rwd-support.slider_effect_6 .rwd-item.rwd-current{-webkit-transform:translate3d(0,0,0);transform:translate3d(0,0,0);opacity:1}
.rwd-support.slider_effect_6 .rwd-item.rwd-current,.rwd-support.slider_effect_6 .rwd-item.rwd-next-slide,.rwd-support.slider_effect_6 .rwd-item.rwd-prev-slide{-webkit-transition:-webkit-transform 1s cubic-bezier(0,0,.25,1) 0s,opacity .1s ease 0s;-moz-transition:-moz-transform 1s cubic-bezier(0,0,.25,1) 0s,opacity .1s ease 0s;-o-transition:-o-transform 1s cubic-bezier(0,0,.25,1) 0s,opacity .1s ease 0s;transition:transform 1s cubic-bezier(0,0,.25,1) 0s,opacity .1s ease 0s}
.rwd-support.slider_effect_7 .rwd-item.rwd-prev-slide{-moz-transform:translate3d(0,0,0) scale(.5);-o-transform:translate3d(0,0,0) scale(.5);-ms-transform:translate3d(0,0,0) scale(.5);-webkit-transform:translate3d(0,0,0) scale(.5);transform:translate3d(0,0,0) scale(.5)}
.rwd-support.slider_effect_7 .rwd-item.rwd-next-slide{-webkit-transform:translate3d(100%,0,0);transform:translate3d(100%,0,0)}
.rwd-support.slider_effect_7 .rwd-item.rwd-current{-webkit-transform:translate3d(0,0,0);transform:translate3d(0,0,0);opacity:1}
.rwd-support.slider_effect_7 .rwd-item.rwd-current,.rwd-support.slider_effect_7 .rwd-item.rwd-next-slide,.rwd-support.slider_effect_7 .rwd-item.rwd-prev-slide{-webkit-transition:-webkit-transform 1s cubic-bezier(0,0,.25,1) 0s,opacity .1s ease 0s;-moz-transition:-moz-transform 1s cubic-bezier(0,0,.25,1) 0s,opacity .1s ease 0s;-o-transition:-o-transform 1s cubic-bezier(0,0,.25,1) 0s,opacity .1s ease 0s;transition:transform 1s cubic-bezier(0,0,.25,1) 0s,opacity .1s ease 0s}
.rwd-support.slider_effect_8 .rwd-item.rwd-prev-slide{-webkit-transform:scale3d(1.1,1.1,1.1);transform:scale3d(1.1,1.1,1.1)}
.rwd-support.slider_effect_8 .rwd-item.rwd-next-slide{-webkit-transform:scale3d(.9,.9,.9);transform:scale3d(.9,.9,.9)}
.rwd-support.slider_effect_8 .rwd-item.rwd-current{-webkit-transform:scale3d(1,1,1);transform:scale3d(1,1,1);opacity:1}
.rwd-support.slider_effect_8 .rwd-item.rwd-current,.rwd-support.slider_effect_8 .rwd-item.rwd-next-slide,.rwd-support.slider_effect_8 .rwd-item.rwd-prev-slide{-webkit-transition:-webkit-transform 1s cubic-bezier(0,0,.25,1) 0s,opacity 1s ease 0s;-moz-transition:-moz-transform 1s cubic-bezier(0,0,.25,1) 0s,opacity 1s ease 0s;-o-transition:-o-transform 1s cubic-bezier(0,0,.25,1) 0s,opacity 1s ease 0s;transition:transform 1s cubic-bezier(0,0,.25,1) 0s,opacity 1s ease 0s}
.rwd-support.slider_effect_9 .rwd-item.rwd-prev-slide{-webkit-transform:translate3d(0,-100%,0);transform:translate3d(0,-100%,0)}
.rwd-support.slider_effect_9 .rwd-item.rwd-next-slide{-webkit-transform:translate3d(0,100%,0);transform:translate3d(0,100%,0)}
.rwd-support.slider_effect_9 .rwd-item.rwd-current{-webkit-transform:translate3d(0,0,0);transform:translate3d(0,0,0);opacity:1}
.rwd-support.slider_effect_9 .rwd-item.rwd-current,.rwd-support.slider_effect_9 .rwd-item.rwd-next-slide,.rwd-support.slider_effect_9 .rwd-item.rwd-prev-slide{-webkit-transition:-webkit-transform 1s cubic-bezier(0,0,.25,1) 0s,opacity .1s ease 0s;-moz-transition:-moz-transform 1s cubic-bezier(0,0,.25,1) 0s,opacity .1s ease 0s;-o-transition:-o-transform 1s cubic-bezier(0,0,.25,1) 0s,opacity .1s ease 0s;transition:transform 1s cubic-bezier(0,0,.25,1) 0s,opacity .1s ease 0s}
.rwd-support.slider_effect_10 .rwd-item.rwd-prev-slide {-moz-transform: scale3d(0, 0, 0) translate3d(-100%, 0, 0);-o-transform: scale3d(0, 0, 0) translate3d(-100%, 0, 0);-ms-transform: scale3d(0, 0, 0) translate3d(-100%, 0, 0);-webkit-transform: scale3d(0, 0, 0) translate3d(-100%, 0, 0);transform: scale3d(0, 0, 0) translate3d(-100%, 0, 0);}
.rwd-support.slider_effect_10 .rwd-item.rwd-next-slide {-moz-transform: scale3d(0, 0, 0) translate3d(100%, 0, 0);-o-transform: scale3d(0, 0, 0) translate3d(100%, 0, 0);-ms-transform: scale3d(0, 0, 0) translate3d(100%, 0, 0);-webkit-transform: scale3d(0, 0, 0) translate3d(100%, 0, 0);transform: scale3d(0, 0, 0) translate3d(100%, 0, 0);}
.rwd-support.slider_effect_10 .rwd-item.rwd-current {-moz-transform: scale3d(1, 1, 1) translate3d(0, 0, 0);-o-transform: scale3d(1, 1, 1) translate3d(0, 0, 0);-ms-transform: scale3d(1, 1, 1) translate3d(0, 0, 0);-webkit-transform: scale3d(1, 1, 1) translate3d(0, 0, 0);transform: scale3d(1, 1, 1) translate3d(0, 0, 0);opacity: 1;}
.rwd-support.slider_effect_10 .rwd-item.rwd-prev-slide, .rwd-support.slider_effect_10 .rwd-item.rwd-next-slide, .rwd-support.slider_effect_10 .rwd-item.rwd-current {-webkit-transition: -webkit-transform 1s cubic-bezier(0, 0, 0.25, 1) 0s, opacity 1s ease 0s;=moz-transition: -moz-transform 1s cubic-bezier(0, 0, 0.25, 1) 0s, opacity 1s ease 0s;-o-transition: -o-transform 1s cubic-bezier(0, 0, 0.25, 1) 0s, opacity 1s ease 0s;transition: transform 1s cubic-bezier(0, 0, 0.25, 1) 0s, opacity 1s ease 0s;}
/* Lightbox styles end */
ul#slider_1 {
margin: 0;
width: 100%;
height: 100%;
max-width: 250px;
max-height: 300px;
overflow: visible;
padding: 0;
}
.slider_1 {
width: 100%;
height: 100%;
max-width: 250px;
max-height: 300px;
left: 0;}
.huge-it-wrap:after,
.huge-it-slider:after,
.huge-it-thumb-wrap:after,
.huge-it-arrows:after,
.huge-it-caption:after {
content: ".";
display: block;
height: 0;
clear: both;
line-height: 0;
visibility: hidden;
}
.video_cover, .playSlider, .pauseSlider, div[class*=playButton] {
display: none !important;
}
.huge-it-thumb-wrap .video_cover {
display: block !important;
}
iframe.huge_it_vimeo_iframe {
height: 300px;
}
div[class*=slider-loader-] {
background: rgba(0, 0, 0, 0) url(https://www.ttsa.org/wp-content/plugins/slider-image/assets/images/front/loading/loading1.gif) no-repeat center;
height: 90px;
overflow: hidden;
position: absolute;
top: 105px;;
width: 250px;;
z-index: 3;
}
.huge-it-wrap {
opacity: 0;
position: relative;
border: 0px solid #ffffff;
-webkit-border-radius: 0px;
-moz-border-radius: 0px;
border-radius: 0px;
overflow: hidden;;
}
.huge-it-slide-bg {
background: rgba(255,255,255,1);
height: 100%}
.huge-it-caption {
position: absolute;
display: block;
}
.huge-it-caption div {
padding: 10px 20px;
line-height: normal;
}
.slider-title {
width: calc(30% – 20px);
margin: 10px;
font-size: 13px;
color: #000000;
text-align: right;
background: rgba(255,255,255,0.7);
border: 0px solid #ffffff;
border-radius: 4px;
right: 0 !important; top: 0;}
.slider-description {
width: calc(70% – 20px);
margin: 10px;
font-size: 13px;
color: #ffffff;
text-align: justify;
background: rgba(0,0,0,0.7);
border: 0px solid #ffffff;
border-radius: 0px;
right: 0 !important; bottom: 0;}
.slider_1 .huge-it-slider > li {
list-style: none;
filter: alpha(opacity=0);
opacity: 0;
width: 100%;
height: 100%;
margin: 0 -100% 0 0;
padding: 0;
float: left;
position: relative;
;
overflow: hidden;
}
.slider_1 .huge-it-slider > li > a {
display: block;
padding: 0;
background: none;
-webkit-border-radius: 0;
-moz-border-radius: 0;
border-radius: 0;
width: 100%;
height: 100%;
}
.slider_1 .huge-it-slider > li img {
max-width: 100%;
max-height: 100%;
margin: 0;
cursor: pointer;
}
.slider_1 .huge-it-slide-bg, .slider_1 .huge-it-slider > li, .slider_1 .huge-it-slider > li > a, .slider_1 .huge-it-slider > li img {
;
}
.huge-it-dot-wrap {
position: absolute;
top: 5px;height: 20px; left: 50%;
transform: translateX(-50%);
z-index: 999;
}
.huge-it-dot-wrap a {
-webkit-border-radius: 8px;
-moz-border-radius: 8px;
border-radius: 8px;
cursor: pointer;
display: block;
float: left;
height: 11px;
margin: 2px !important;
position: relative;
text-align: left;
text-indent: 9999px;
width: 11px !important;
background: #000000;
box-shadow: none;
}
.huge-it-dot-wrap a.active:focus, .huge-it-dot-wrap a:focus,
.huge-it-thumb-wrap > a:focus, .huge-it-thumb-wrap > a.active:focus {
outline: none;
}
.huge-it-dot-wrap a:hover {
background: #000000;
box-shadow: none !important;
}
.huge-it-dot-wrap a.active {
background: #ffffff;
box-shadow: none;
}
.huge-it-thumb-wrap {
background: #ffffff;
height: 105px;
margin-left: 0;
;
}
.huge-it-thumb-wrap a.active img {
border-radius: 5px;
opacity: 1;
}
.huge-it-thumb-wrap > a {
height: 100px;
display: block;
float: left;
position: relative;
-moz-box-sizing: border-box;
-webkit-box-sizing: border-box;
box-sizing: border-box;
background: #ffffff;
}
.huge-it-thumb-wrap a img {
opacity: 1;
height: 100px;
width: 100%;
display: block;
-ms-interpolation-mode: bicubic;
box-shadow: none !important;
}
a.thumb_arr {
position: absolute;
height: 20px;
width: 15px;
bottom: 40px;
z-index: 100;
box-shadow: none;
}
a.thumb_prev {
left: 5px;
width: 15px;
height: 20px;
background: url(https://www.ttsa.org/wp-content/plugins/slider-image/assets/images/front/arrows/arrows1.png) left top no-repeat;
background-size: 200%;
}
a.thumb_next {
right: 5px;
width: 15px;
height: 20px;
background: url(https://www.ttsa.org/wp-content/plugins/slider-image/assets/images/front/arrows/arrows1.png) right top no-repeat;
background-size: 200%;
}
.huge-it-grid {
position: absolute;
overflow: hidden;
width: 100%;
height: 100%;
display: none;
}
.huge-it-gridlet {
position: absolute;
opacity: 1;
}
.huge-it-arrows .huge-it-next,
.huge-it-arrows .huge-it-prev {
z-index: 1;
}
.huge-it-arrows:hover .huge-it-next,
.huge-it-arrows:hover .huge-it-prev {
z-index: 2;
}
.huge-it-arrows {
cursor: pointer;
height: 40px;
margin-top: -20px;
position: absolute;
top: 50%;
/*transform: translateY(-50%);*/
width: 40px;
z-index: 2;
color: rgba(0, 0, 0, 0);
outline: none;
box-shadow: none !important;
}
.huge-it-arrows:hover, .huge-it-arrows:active, .huge-it-arrows:focus,
.huge-it-dot-wrap a:hover, .huge-it-dot-wrap a:active, .huge-it-dot-wrap a:focus {
outline: none;
box-shadow: none !important;
}
.ts-arrow:hover {
opacity: .95;
text-decoration: none;
}
.huge-it-prev {
left: 0;
margin-top: -21px;
height: 43px;
width: 29px;
background: url(https://www.ttsa.org/wp-content/plugins/slider-image/assets/images/front/arrows/arrows1.png) left top no-repeat;
background-size: 200%;
}
.huge-it-next {
right: 0;
margin-top: -21px;
height: 43px;
width: 29px;
background: url(https://www.ttsa.org/wp-content/plugins/slider-image/assets/images/front/arrows/arrows1.png) right top no-repeat;
background-size: 200%;
}